Job searching can be an intimidating and frustrating process - but it doesn't have to be. In honor of National Hiring Week, we are sharing some of our best tips for the job application and preparation process. Each day this week, we will be adding a new tip to this page so stay tuned!

Did you know that we can assist in each step of this process?
Give us a call to learn more! 419-999-0360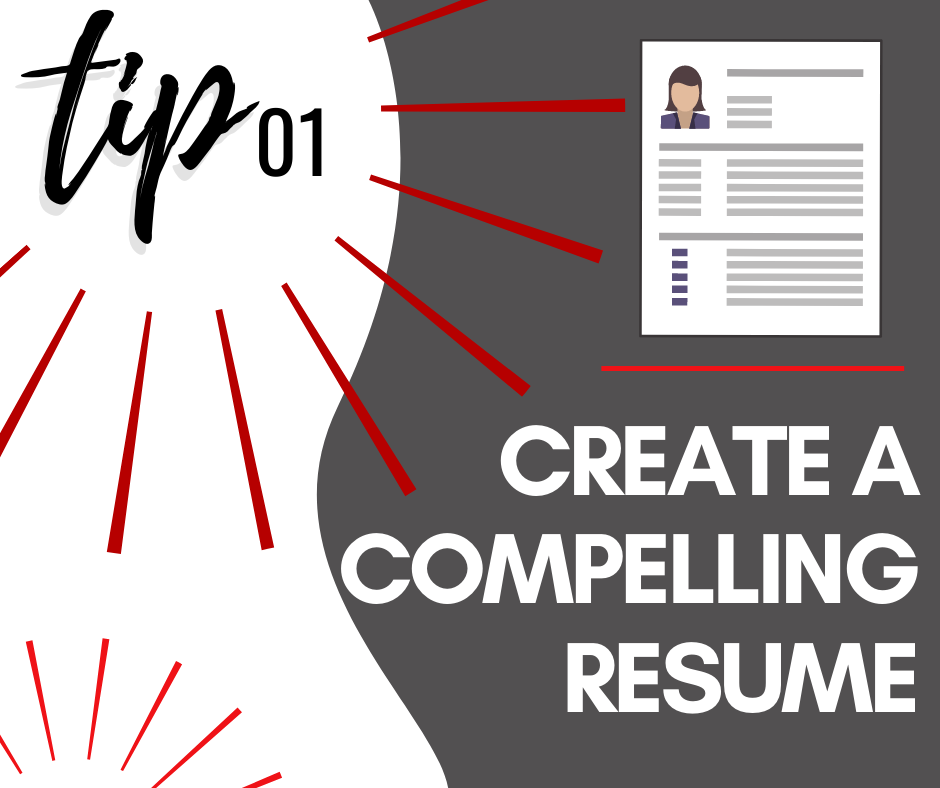 Tip #1
Create a Compelling Resume
Before you begin applying anywhere, it is important to create a compelling resume. An effective resume will be a major determinant in whether or not you get the job. Your resume is your first shot at grabbing the employer's attention. It is the gateway to getting an interview for the position you are looking at.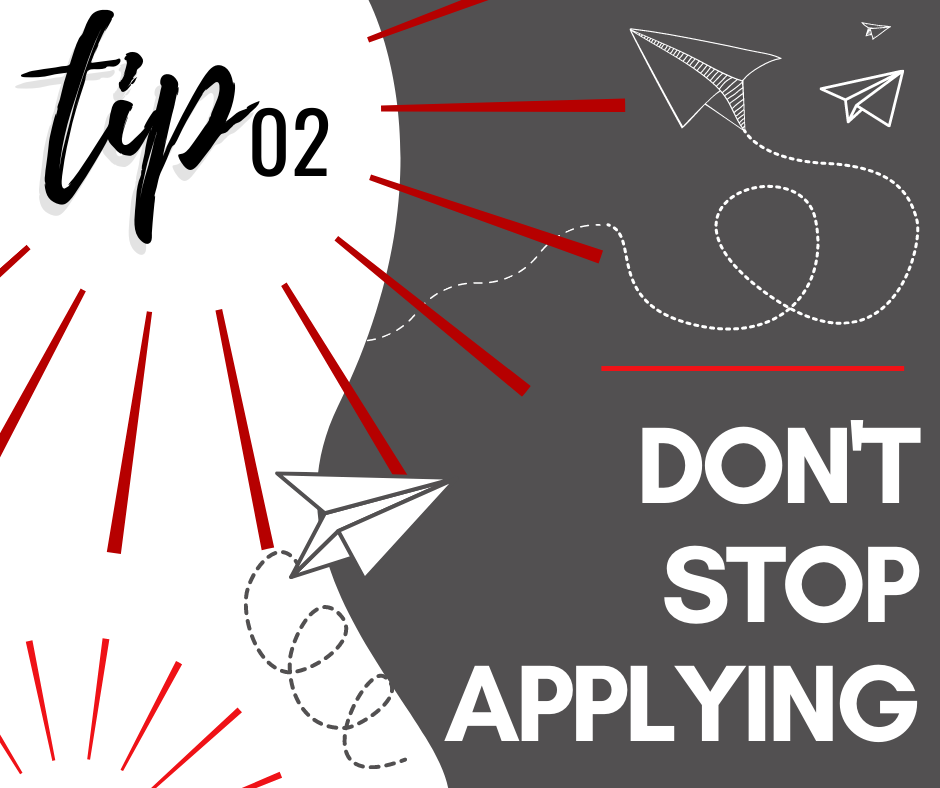 Tip #2
Don't Stop Applying
Its easy to get burnt out in your job search if you are feeling like you haven't gotten any bites. One mistake that we have seen job seekers make is stopping their job search while they are waiting to hear back from an employer after an interview or application submission. It is important to understand that rejections are a normal part of the job search process; you should expect them. Halting your job search while waiting for results can yield discouraging results and will cause your job search to take much longer than it needs to.
We recommend that you set a quota of jobs that you apply to every day. This quota will depend on the industry you are in: if there are a lot of jobs in your industry, you could set a goal of applying to 10+ jobs per day; if there aren't as many jobs in your industry, you could spend more time finetuning your resume or crafting a cover letter and only apply to 2+ jobs a day. The most important factor is that you keep applying to available jobs consistently.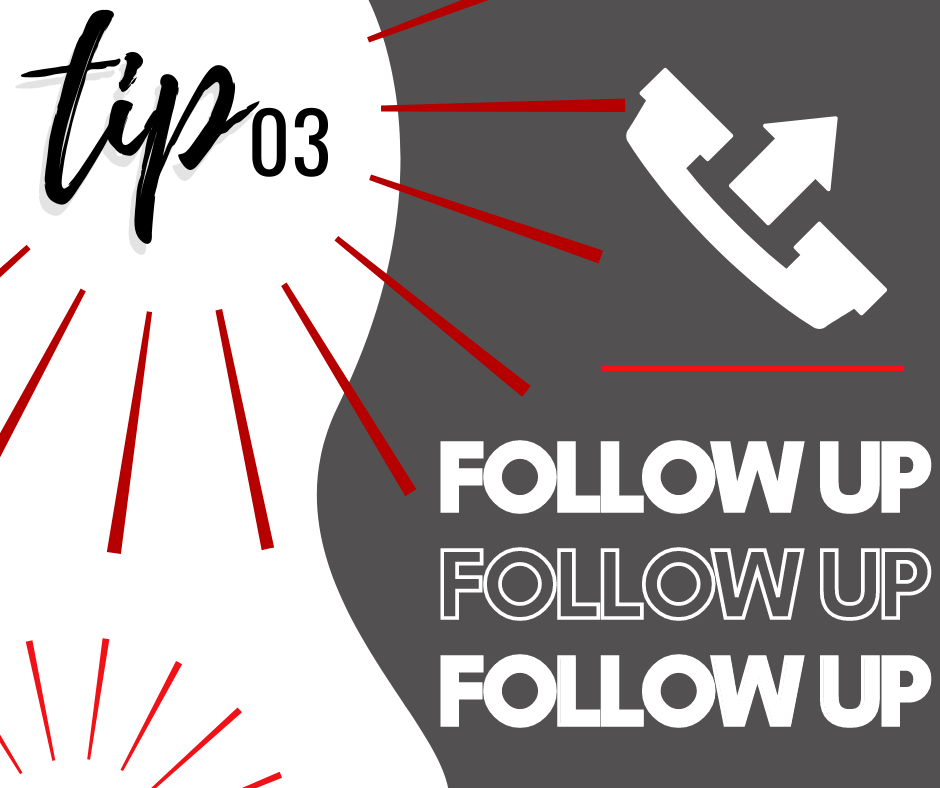 Tip #3
Follow Up!
If you haven't already been doing so, following up on your job applications is something that will put you ahead of other applicants. You might be applying to jobs that you are very qualified for, but if you have not been showing initiative, you might be missing out on potential job opportunities. Lets say you applied to a position and the applicant after you did the same AND gave the employer a follow up call or email. Who do you think will stand out and seem more dedicated to the employer?
Employers want to know that you are interested in their position and dedicated to moving forward with an interview. A week or two after submitting your application, give the employer a follow up call or send them an email. It makes a difference!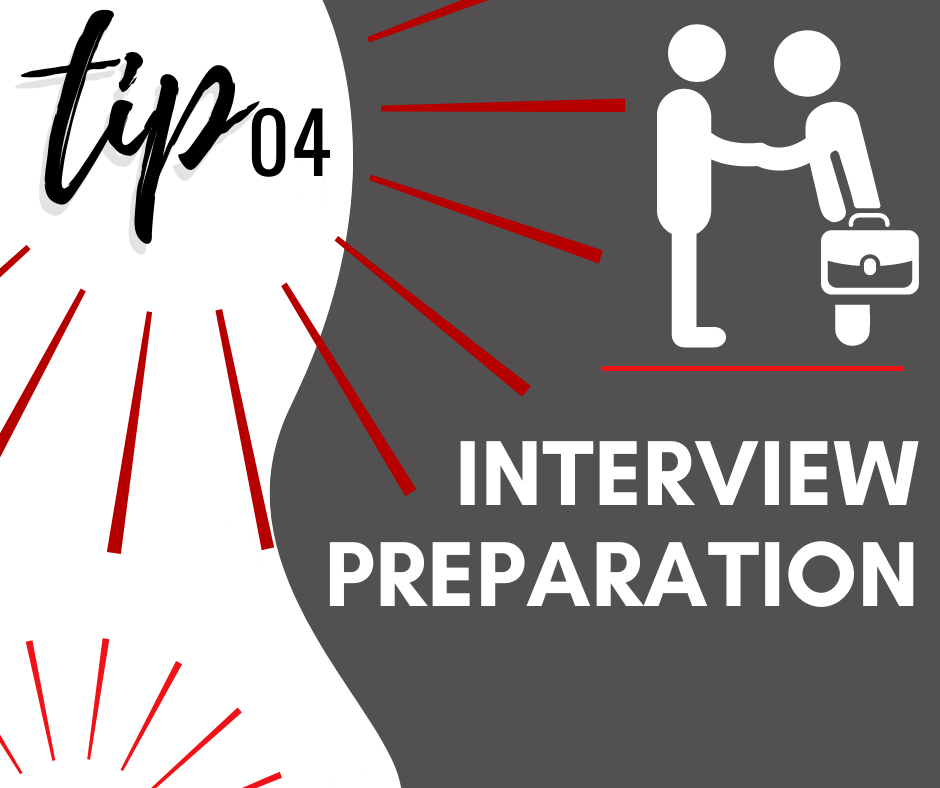 Tip #4
Interview Preparation
After submitting your resume and filling out applications, you should be prepared to receive a call back to schedule an interview. There are some important preliminary things that you should do to set yourself up for a successful interview.
Research the employer. Be prepared for them to ask you if you have any questions about the company. While you might think common knowledge on what the company does is enough, it pays to be more prepared and to be knowledgeable on the company you are trying to score a job at.
Dress professionally. You can never overdress when you are auditioning for employment. If you are unsure of what the dress should be for your interview, don't be afraid to call the employer and ask!
Be early. When a company is going through piles of resumes and lining up interviews, they are looking to narrow down their pool of applicants to the best candidates for the job. You do not want to give them any reasons to throw your application out. Additionally, punctuality during the interview is a reflection of how you will act during your employment. If an applicant cannot show up for their interview, how can an employer trust them to be present when they are truly needed?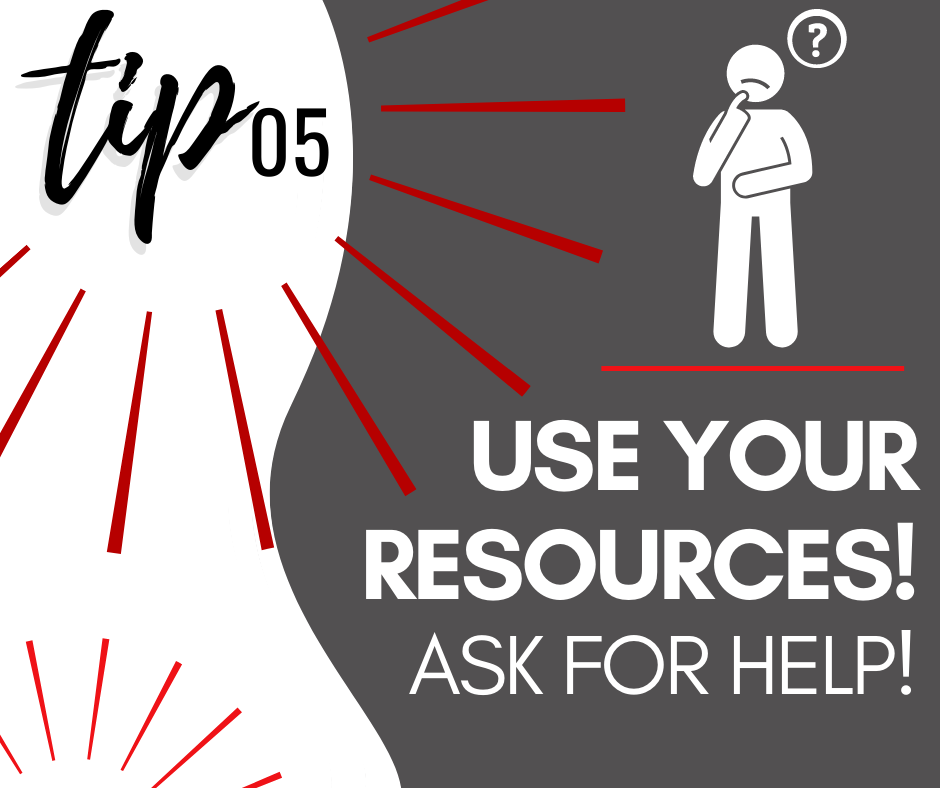 Tip #5
Use Your Resources!
Did you know that you have resources to assist you in your job search? OhioMeansJobs – Allen County has a variety in services that can be used to assist you in your job search. We offer one-on-one assistance through our career consultants. The career consultants will help you will every step of the job searching process. They are familiar with the current avilable positions in Allen County, and they will be able to look at your work experience and find employers that would be a good fit for you. Additionally, They will assist with cover letter composition, resume writing, and mock interviewing.
OhioMeansJobs – Allen County also has resources to set you up with further education and training, workplace transportation, and so much more!
Check in to our blog page each day this week to see the newest tip!
Questions?
Learn more about how we can assist you in your job search. Call Us!
419-999-0360