TechCred helps Ohioans learn new skills and helps employers build a stronger workforce with the skills needed in a technology-infused economy.
These technology-focused credentials take a year or less to complete and prepare current and future employees for the technology jobs Ohio employers need.
Virtual Credentials:
Many of the TechCred pre-approved credentials can be completed 100% virtually! Examples of these credentials and training providers can be found at
TechCred.Ohio.Gov
.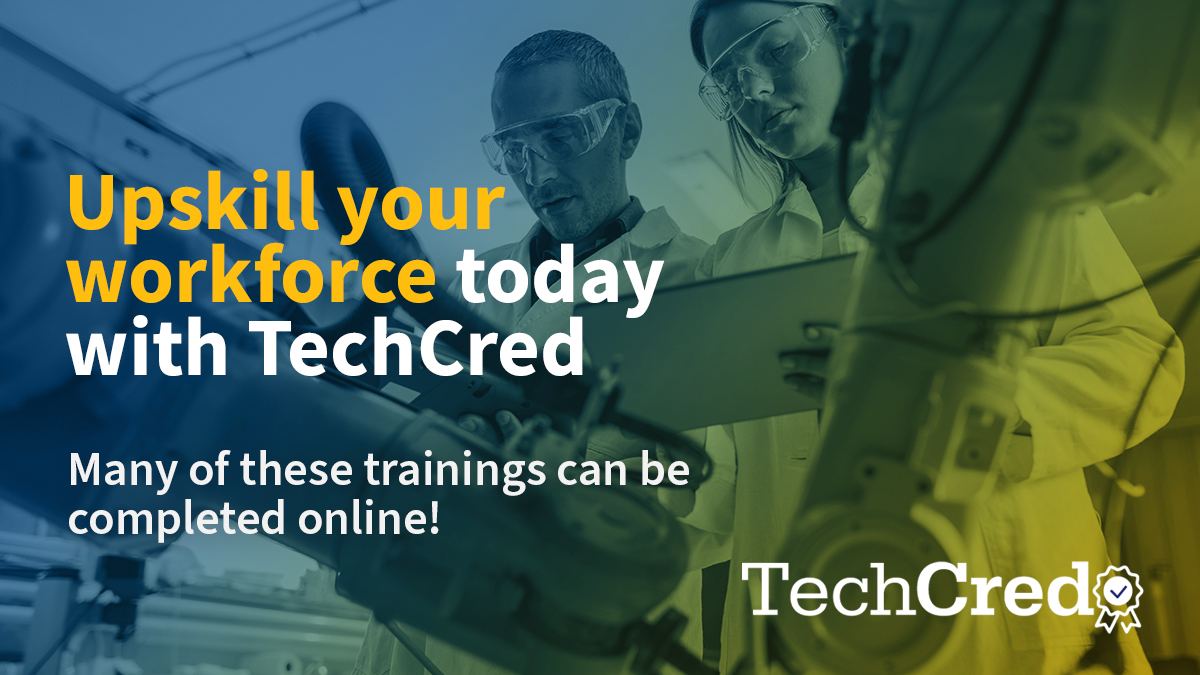 If you're an Employer looking to complete the Tech Cred Application, watch our short tutorial video below.
The Incumbent Worker Training (IWT) Program focuses on developing the local workforce by providing employers with additional funding and support for training projects that upskill employees who have been with the company for six months or more.