TechCred is a funding source that will help Ohio companies upskill their current and incoming workforce to meet the needs of the increasingly tech-focused economy.


What Is TechCred?
TechCred helps Ohioans learn new skills and helps employers build a stronger workforce with the skills needed in a technology-infused economy.
Many of these trainings can be completed online!
These technology-focused credentials take a year or less to complete and prepare current and future employees for the technology jobs Ohio employers need.
Virtual Credentials:  Many of the TechCred pre-approved credentials can be completed 100% virtually!  Examples of these credentials and training providers can be found at TechCred.Ohio.gov.
Visit TechCred.Ohio.Gov for more information.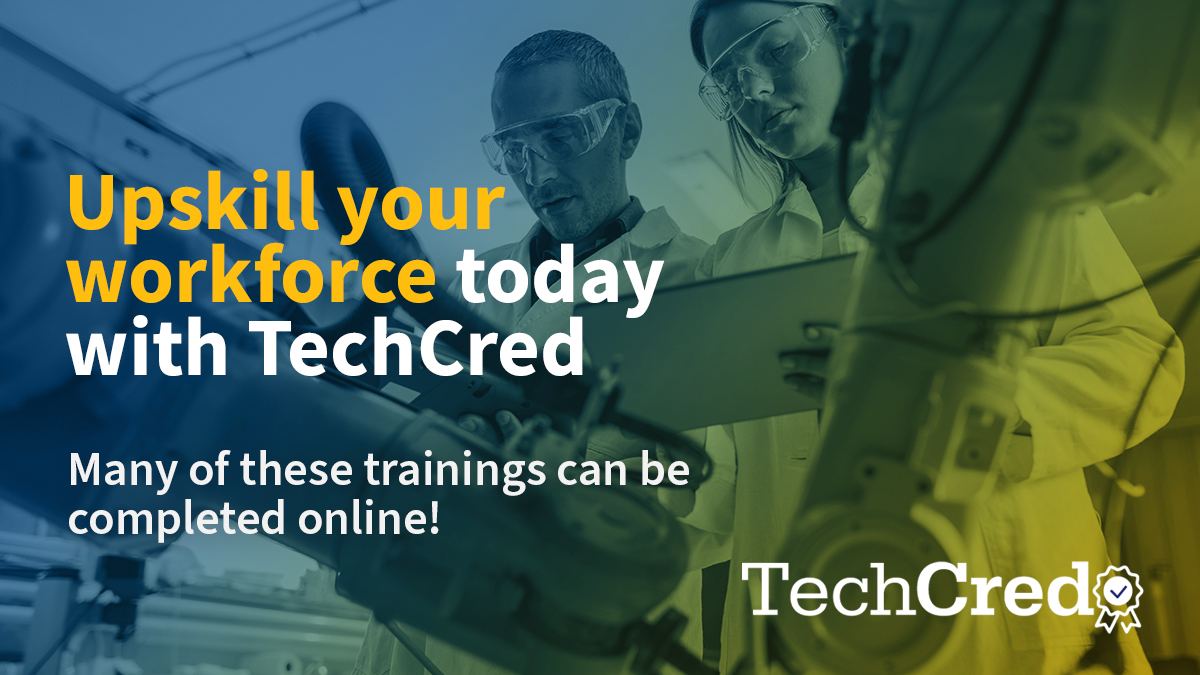 What Is Incumbent Worker Training? Upskill Your Workers!
The purpose of the Incumbent Worker Training (IWT) is to support training projects that will benefit local business and industry by assisting the skill development of existing employees that have been with their respective company for six months or more, thereby averting layoff, increasing employee productivity and growth of the company, as well as assisting in keeping OMJ-Allen County's workforce competitive. The training is expected to lead to the creation of new jobs, retention of jobs, increased wages for better-trained workers, a higher-skilled workforce, and a more profitable business climate.
Additional information and application video can be found here.