.
OhioMeansJobs – Allen County has partnered with Superior Credit Union to create a free video class on financial literacy. The topics covered in the video include budgeting, checking and savings accounts, and building and repairing credit. Follow along with the video class BELOW, and open the quiz link
HERE
.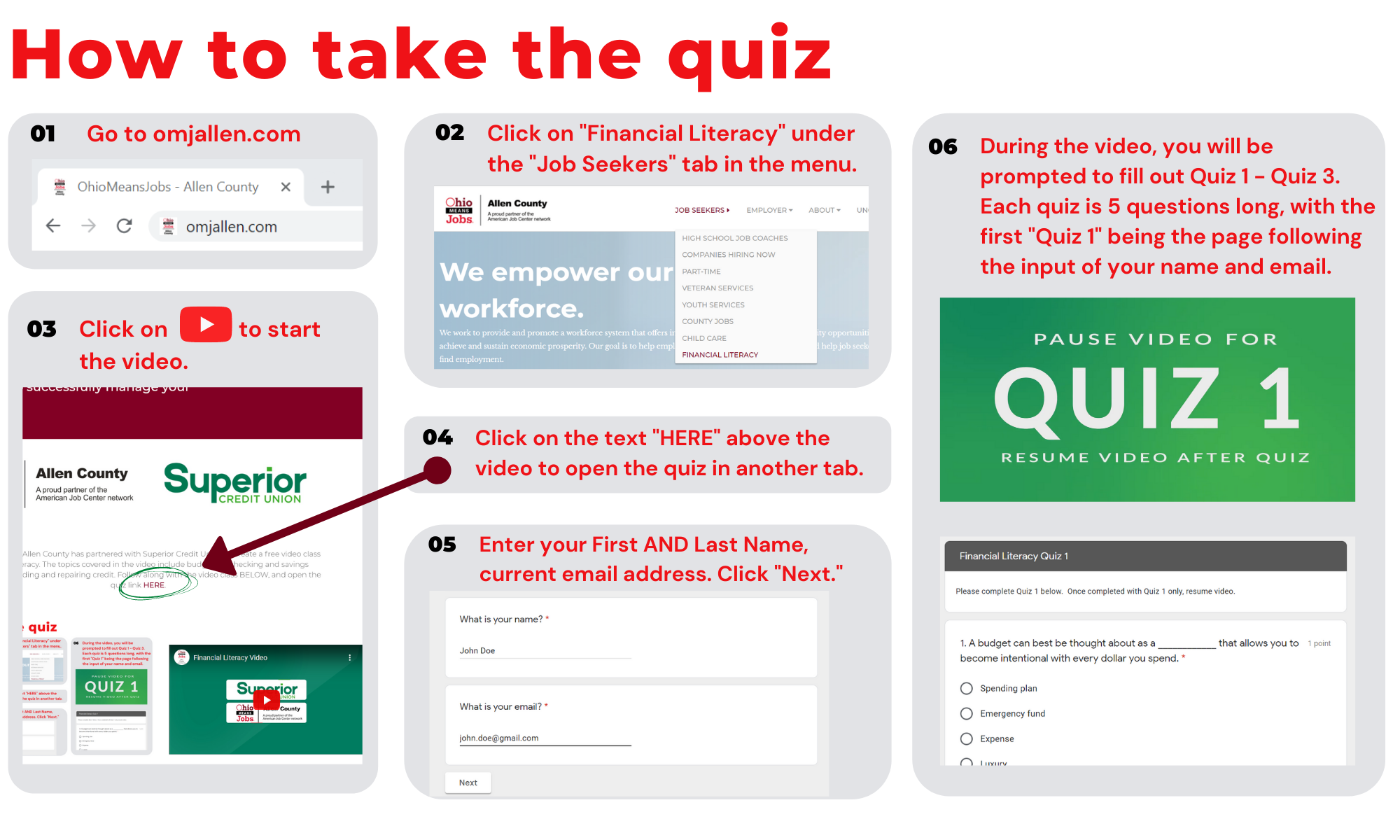 If you are looking to prepare or track your own budget, watch the video tutorial below to follow along and learn how to make your own monthly budget. If you prefer a readable tutorial, see the guides below.
CLICK HERE
to access our budget form.