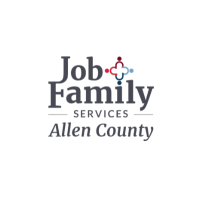 As a self-employed Child Care Provider, you have the flexibility to work from your own home, earn competitive pay of $30+ per hour, and the potential to earn financial incentives through the licensing process.
Come join us and begin the licensing process at our In-Home Child Care Provider Licensing Workshop!
When? September 26th through September 28th.
Where? OhioMeansJobs Allen County, 951 Commerce Pkwy., Lima.
Date: Tuesday, September 26th
Time: 9:00 a.m. – 4:00 p.m.
Location: OhioMeansJobs Allen County, Workforce Development & Recruiting Center, 951 Commerce Pkwy., Lima, Ohio 45804
Date: Wednesday, September 27th
Time: 9:00 a.m. – 4:00 p.m.
Location: OhioMeansJobs Allen County, Workforce Development & Recruiting Center, 951 Commerce Pkwy., Lima, Ohio 45804
Date: Thursday, September 28th
Time: 9:00 a.m. – 12:00 p.m.
Location: OhioMeansJobs Allen County, Workforce Development & Recruiting Center, 951 Commerce Pkwy., Lima, Ohio 45804
To register or for more information, contact us at 419-999-0360 or Kyler.Washam@jfs.ohio.gov